ژوستین و مصائب پاکدامنی (ایتالیایی: Justine ovvero le disavventure della virtù) یک فیلم درام شهوانی به کارگردانی خسوس فرانکو محصول سال ۱۹۶۹ است که بر پایهٔ رمان ژوستین اثر مارکی دو ساد ساخته شد.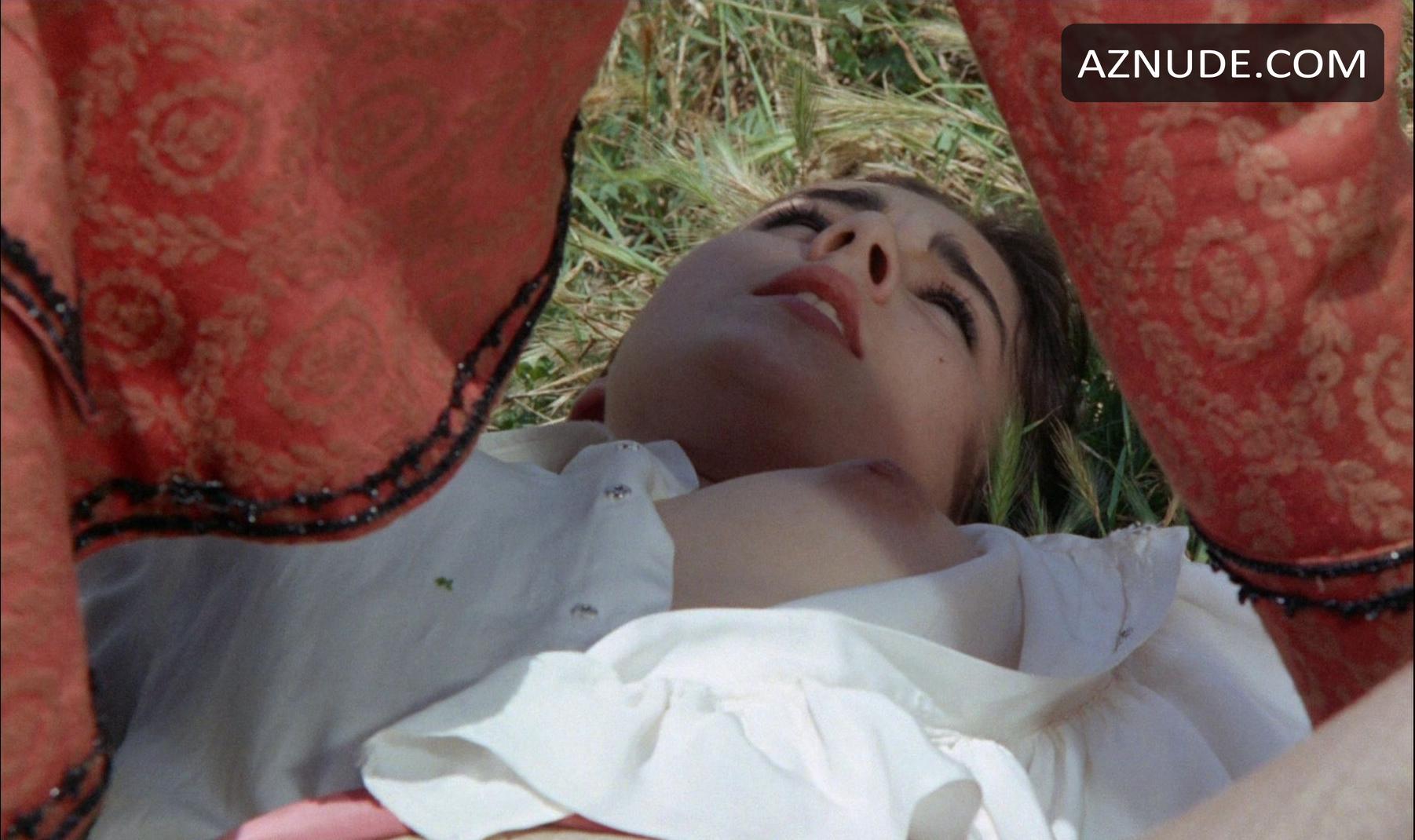 دو شخصیت اصلی رمان که دو خواهر به نام‌های ژوستین و ژولیت هستند در ابتدای رمان ظاهر می‌شوند. ساد حوادث شوم زندگی دختری به نام سوفی را شرح می‌دهد.
ساد سوفی را همان ژوستین معرفی می‌کند که به دلیل شرایط بد زندگی‌اش مجبور به تغییر اسم خود شده و ماجراهای زندگی‌اش را برای خواهرش ژولیت شرح می‌دهد.
ویژگی‌های رمان
بیرحمی، خشونت جنسی و تجاوز کانون اصلی توجه ساد در این رمان است. از نظر ساد بشر برای معامله به مثل، شهوت، لذت از دردمندی دیگران، استیلا یافتن بر آنها یا صرفاً جهت پاسخ دادن به کنجکاوی خود به خشونت دست می‌زند. ساد کنجکاوی را بدترین عامل برای خشونت می‌داند.
در رمان ژوستین دیدگاه‌های فلسفی ساد را می‌یابیم. فلسفه از نظر ساد وسیله‌ای برای مشخص شدن اراده خدا در زندگی انسان است به ویژه در رخ دادن بدبختی‌هایی که او از آنها گریزی ندارد. ساد به‌طور بارز در انتهای رمان هدفش را برای خواننده شرح داده و حتی او را به اخلاق‌گرایی تشویق کرده‌است.
The film is narrated by a man as he is in a prison and hallucinating images of naked, tortured women.
Justine, a sweet and virtuous girl lives with her sister Juliette in a nunnery. When they learn of their father's death, they are booted out of the nunnery with their father's remaining gold. Juliette takes Justine to a friend, Madame de Buission, who could provide accommodation for the two girls. Madame de Buission turns out to be a brothel owner and requires the girls to work as prostitutes to pay for the accommodation. Justine refuses and leaves the brothel with her gold while Juliette stays and learns the arts of a prostitute. Justine meets a priest who offers to keep her gold safe and return it at the church the next day, should she reside with Du Harpin. Du Harpin does not know the priest however, but agrees to let Justine stay for free if she agrees to serve as a maid.
Justine is spotted by Du Harpin's master, who takes interest in Justine's beauty and invites her to sleep in his quarters. He forces himself on Justine, who escapes but is instructed by Du Harpin to steal his valuable gold amulet. Justine refuses. While she is asleep, Du Harpin (who had stolen the gold amulet himself, a few minutes earlier) places the amulet in Justine's belongings to frame her, out of spite for her having refused to steal it for him. The next day, people summon the police, who search the area and find the amulet in Justine's belongings. Justine is taken to prison where she meets Madame Dubois, a virago sentenced for execution the next day. Madame Dubois, impressed by Justine's innocent looks, implicates her in an escape plan. The next day, Madame Dubois' accomplices (masquerading as prison guards) start a fire in the prison and Justine screams, causing a commotion in the prison. Using the chaos as cover, Madame Dubois and Justine escape the prison safely.
Meanwhile, Juliette and a fellow prostitute named Claudine kill Madame de Buisson and one of her clients, stealing her gold and making their escape. While hiding out in a forest, Madame Dubois accepts Justine as part of her group, noting the utility of Justine's innocence. But the male members of the group attempt to rape Justine and end up fighting amongst themselves. Justine uses the distraction to escape. She faints near the house of a painter named Raymond who takes care of her. He offers to let her live with him for free, in exchange for her becoming a model for him to paint. Justine falls in love with Raymond and lives happily with him for a duration. One day, the police arrive at Raymond's while searching for Justine and on Raymond's request, Justine escapes into the woods.
Justine arrives in the premises of the cunning Marquis de Bressac, who, impressed by Justine's innocent air, gives her refuge and employment. Justine becomes a personal attendant to Marquise de Bressac, who owns all the Bressac property. The Marquis asks Justine to kill his wife or be framed for a crime. Justine reveals the plot to the Marquise, but the Marquis knows this secretly. Later, the Marquise attempts to poison her husband, but the latter tricks her into drinking his wine, killing her. To punish Justine, the Marquis brands the letter 'M' for 'Murderess' on Justine's breast.
Meanwhile, Juliette and Claudine have made great profits from vice and crime. To obtain her share of the fortune, Juliette drowns Claudine while the latter is bathing in a river. Justine, meanwhile, arrives at a chateau where four ascetics – Father Antonin and his Order – are living a life of meditation and study. Justine asks for sanctuary there and is accepted by the Order. She learns, however, that the four men are libertine hedonists and sexual deviants whose four other female servants are, in fact, sex slaves. Justine ends up chained and tortured in the dungeon. One day, Father Antonin notes how her life of righteousness and virtue has not given her pleasure and reward, but instead brought her to endure suffering. He suggests that Justine's sense of pleasure is enduring this suffering, to which Justine agrees. Pleased at having learnt their philosophy so swiftly, Antonin plans to "release" her by killing her in torture during a ritual. The ceremony goes awry and Justine escapes in the commotion.
Raymond finds Justine unconscious on the road and takes her to a nearby city, where he lets her stay temporarily in an inn. Madame Dubois, who is serving in the same city with her accomplices as an amusement show host, spies Justine and takes her away to work as a nude show performer. During the show, Justine's brand reveals her to be a murderess and causes an uproar in the venue. As she is being taken away by the police, she is spotted by Juliette, now a mistress of a Minister of the King. Juliette describes her wicked life as empty and says that Justine will earn her reward for a virtuous life despite her sufferings.
Juliette takes Justine away to live with her in her palace and finally Justine and Raymond are seen walking away peacefully.