یک وکیل زن به نام «امیلی» است که در ریو، برزیل توسط یک مرد میلیونر خود ساخته، فریب می خورد…
«میکی» رورک (به انگلیسی: Philip Andre "Mickey" Rourke, Jr.) (متولد ۱۶ سپتامبر ۱۹۵۲) بازیگر، فیلمنامه‌نویس و بوکسور پیشین آمریکایی است.
او برای بازی در فیلم کشتی‌گیر جوایر جشنواره جایزه بافتا و جایزه گلدن گلوب را به خود اختصاص داد و نامزد دریافت جایزه اسکار نیز شد.
میکی در فیلم شهر گناه به کارگردانی فرانک میلر و رابرت رودریگز محصول سال ۲۰۰۵ در نقش مارو بسیار خوب ایفای نقش کرد.
رورک در روزگار جوانی یکی از خوش چهره ترین بازیگران هالیوود بود
رورک پس از آنکه در مسابقات بوکس حسابی صورتش با مشت های فراوان از فرم اولیه خارج شد، با جراحی های متعدد پلاستیک توانست تا حدود صورت خود را بازیابد اما این میکی رورک، هرگز آن جوان خوش چهره ای نشد که روزگاری در سینما رقیبی خوش تیپ تر از خودش پیدا نمی شد!
Young lawyer Emily Reed (Otis) travels to New York City for an interview with an international law firm, which immediately offers her a job on the condition that she can fly to Rio de Janeiro the following morning. Emily agrees and is introduced to Claudia Dennis (Bisset), one of the firm's top executives. They arrive in Rio to finalize the purchase of a hotel, but angry Claudia must fly to Buenos Aires, Argentina, to meet the hotel's owner. Claudia instructs Emily to cover her date for the night. While viewing the hotel, Emily sees two locals having animalistic sex, which unnerves her and she returns to her own hotel. She meets Claudia's date; a wealthy man named James Wheeler (Rourke). They have dinner, accompanied by James' bodyguards.
James intrigues Emily; he is quiet and asks personal questions without being demanding or rude. After dinner, they attend a street carnival; Emily leaves after a masked man who looks like James tries to seduce her. The next morning, Emily wakes to find James watching her. He gives her a bouquet of orchids and denies making advances to her the previous evening, and as an apology, he offers to show her the city. She is initially reluctant but consents; they attend a party with a married couple that they noticed in the restaurant the night before. Some navy sailors at the party try to make advances on the wife; James fights them and he, Emily, and the couple leave quickly in his limousine. The married couple is having marital problems because of the wife's infidelity. She wants to reconcile with her husband. James encourages the couple to have sex in the limo, which they do. Emily finds their actions disturbing. Emily and James then visit the hotel that her firm wants to buy, and she tells James that she fears he would disappear if she touched him. When Emily hugs James, he pulls away from her, telling her that he does not like to be touched.
The married couple gives James a necklace; he gives it to Emily. That night, Emily dresses up for the carnival festivities and is propositioned by a man in a mask, who offers her the key to his room. She initially refuses the offer but James encourages her to accept. She realizes James is incapable of acting upon his own emotions and tries to experience passion through others. Emily agrees to the stranger's proposal and has sex with him.
The next day, Claudia returns to Rio with the hotel's owner and arranges a meeting at the airport. Emily is humiliated when she discovers that Jerome (Greenwood), the owner's attorney, is the stranger she slept with; Jerome uses their encounter to intimidate Emily to get a better deal for his client. Claudia discovers the truth and uses the information to threaten Jerome; if he does not complete the deal, she will tell his wife about the affair. Claudia and Emily get a very good deal. After the meeting, Claudia asks Emily about her impressions of James. She tells Emily that James was an only child who stuttered, and is a completely self-made man. Emily says that she has become obsessed with James, but that he would never touch her. Claudia's assistants tell her that a man bought the deed to the old hotel before the deal was finalized; both women realize it was James, who confirms it was him. Claudia is angry and decides to proceed with the hotel's sale even though she does not own it, hoping that she will be able to circumvent James' actions.
Claudia arranges a huge party to commemorate the sale of the hotel. The next morning, Claudia invites a young surfer to her room, and asks Emily—who can speak Portuguese—to translate what the surfer says. Claudia, Emily and the surfer are about to have sex when James interrupts them. Emily accuses James of setting people up to disappoint him and then throwing them aside when they do. He responds that he never sets anybody up and that they disappoint him of their own accord. James leaves and Emily shouts after him. Later that day, a package is delivered to Emily's room; James has signed over the old hotel's deed to her, saving the deal. Emily goes to the hotel, finds James and tells him she loves him, but leaves when he does not respond.
Later that night, Emily returns to her room, where James is waiting for her. He tells Emily that he hardly spoke for years after his father abandoned him as a child, and that because of this his teachers thought he was intellectually disabled. He left school at a young age and worked hard, and while still a teenager, he bought a run-down house and repaired it. After he began to accumulate wealth, women became attracted to him and he started playing games to keep things interesting. The games became a way of life and he cannot stop playing them. Emily encourages James to reach out to her, offering him her love if he makes an effort to touch her. At first he resists, but reaches out and holds her when he thinks she will leave him. The two embrace and have sex. They ride away happily on a motorcycle together.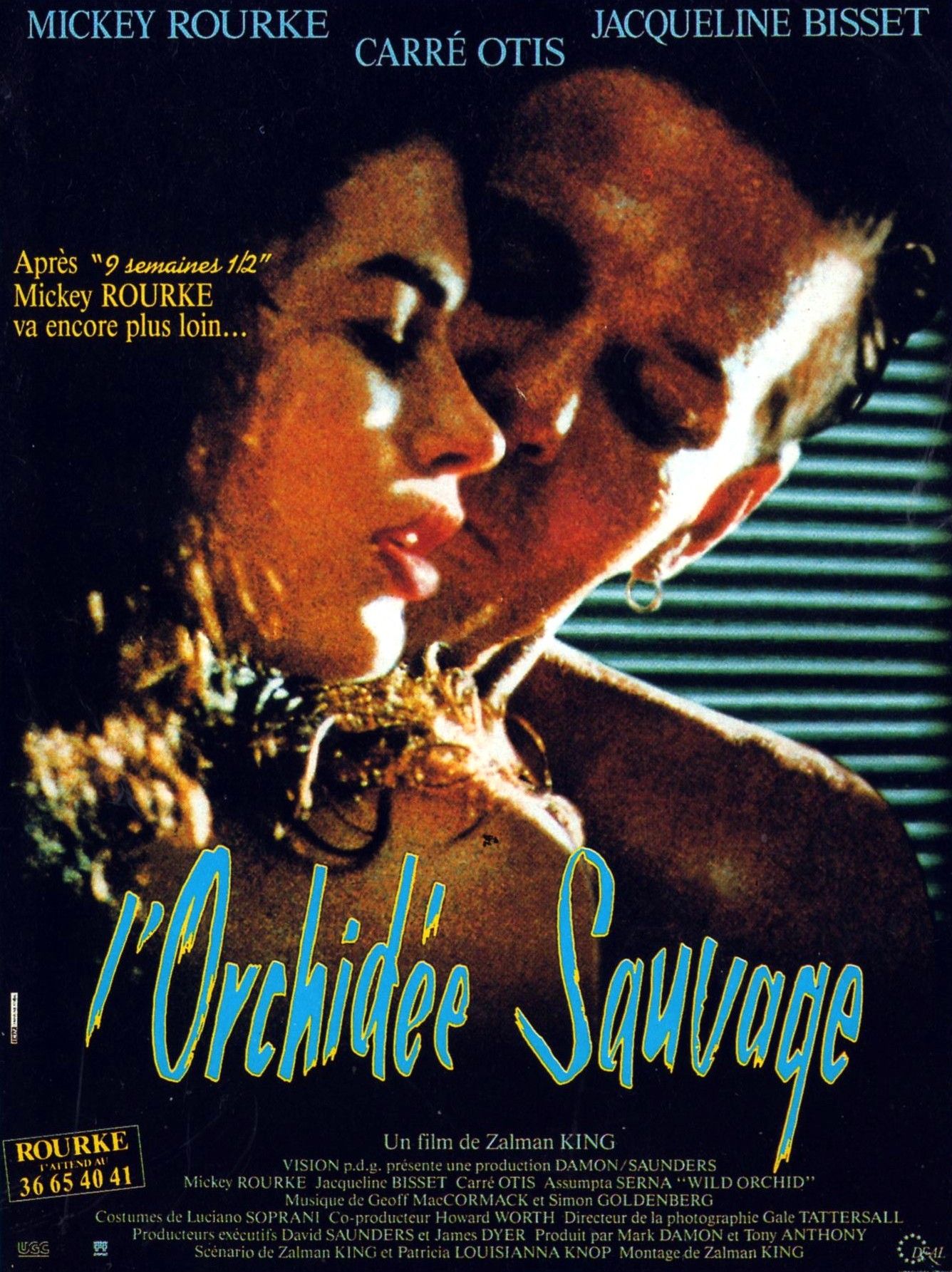 Emily Reed (Carré Otis), une jeune femme arrivée depuis peu à New-York pour un entretien d'embauche dans un cabinet d'avocats international, est immédiatement engagée et envoyée à Rio de Janeiro, accompagnée d'une cadre dirigeante, Claudia Dennis (Jacqueline Bisset) pour aider à l'avancement des travaux d'un luxueux hôtel de plage.
Mais Claudia doit partir en Argentine pour affaires. Emily se retrouve seule à diriger les travaux. Elle est présentée à un énigmatique ami de Claudia, Wheeler, un millionnaire marginal. Emily est intriguée par Wheeler et succombe à son charme. Mais ce que Wheeler désire vraiment, c'est la soumettre à une série de tests psychologiques et sexuels dans le but de la désinhiber et de l'introduire à une vie sexuelle sans règles.
Lui-même ne s'autorise pas à exprimer ses sentiments réels. À la longue, elle arrive à briser la carapace que Wheeler s'était créée au fil des années.